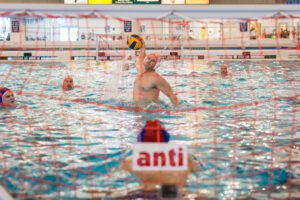 RVA Water Polo is a player-driven organization and we welcome all genders, ages (18 and up), and abilities to join us! If you are new to the sport and interested in joining, click the New Players tab for more information.
RVA Water Polo was founded in 2007 by Tim Martin, Brooks Landes and Will Schooley who wanted to share their love of the sport with others in the Richmond region. The first practices were held at the Midlothian YMCA with two balls, chairs set up as goals and a handful of players. Today the team has grown to over 30 active members, who practice twice a week and travel throughout the mid-Atlantic region to compete against other teams.
RVA Water Polo is a self-supported team primarily relies on member dues to support its activities.